NIT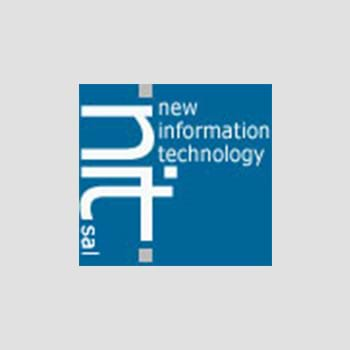 NIT – New Information Technology sal
Founded in 2001 – stands as a market Leader with its award winning software "SoftPharm.Net", the only reliable scientific, medical and management software for pharmacies.
Based on a long experience in the Pharmacy business, NIT team has performed the study, design, development and implementation of the latest version of SoftPharm.Net using .Net Platform and SQL database forming a robust environment for Chain and extremely high volume Pharmacies. SoftPharm.Net is available as WEB application and Standard windows forms and in 3 languages (English, French and Arabic).
NIT continues to dominate the Lebanese Market by gaining 97% of the market share and by implementing SoftPharm in 4500 Pharmacies in Lebanon and Abroad. SoftPharm is a complete ERP system with specialized NIT – New Information Technology / SoftPharm Amongst all IT services offered in the region and on the road of technology enhancements, NIT- New Information Technology sal stands as the Leader in software market for supplying Specialized Software for PHARMACY management. "SoftPharm" the specialized software for Pharmacies which is sold to more than 1950 pharmacies in Lebanon, has been launched in the market since 1997 and spread out the Lebanese borders into many Arab countries as Jordan, Syria, and soon in GCC. It has undergone continuous improvement led to the release of the 8th version and the winning of the Golden Chip Award 2004 "Most Innovative Software in Lebanon". In addition to drastic improvements on its quality system by achieving the ISO 9001:2000 quality certificate. As a Medical Stock & Accounting management system (POS Systems), SoftPharm is preloaded with more than 32000 drugs & paramedical items including their forms, indications, laboratory, manufacturing country,… in addition to Full Generic Names and Drugs Interaction, Pharmacologic Class, Contra Indication, … and a complete CRM system including the patient's medical profile. All this presented in a trilingual interface (Arabic, English and French).