Fiber Waves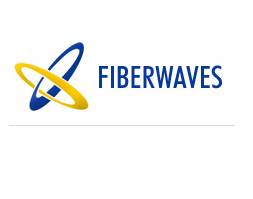 Mission & Strategy: Fiberwaves is lead by a professional R&D team with a mission to establish a permanent Win-Win situation between the operator and the consumer. Fiberwaves strategy is to create an "Innovative Layer" based on added value services as per European standards and Chinese prices.
Fiberwaves was established in 2006 with a professional expert team having 10 to 20 years of experience in the field.Timeline evolution:
2006 – Establishment of Fiberwaves s.a.l. based on multiple patents and HFC-FTTx networks. The first model patented DVBC was launched under PLATINIUM series.
2006 – 2008 – Integration of UCL group gathering most of the Cable Operators in Lebanon with a wireless backbone carrying 500Mbps video signal to the node.
2009 – 2010 – Establishment of Fiberwaves international in different countries like Pakistan, Romania, Egypt, USA and South America.
2010 – Winning Golden ship award as "best hardware product" in the Middle East and North Africa.
2011 – Present – Preparing the new coming full hybrid solution OTT/STB with an open platform and fitting in any FTTx/HFC/DTH network.
2012 – The projects of DVBT2 and 2 ways services over wireless.
2013 – Fiberwaves launched its "all in one" platform known as IP CORRELATOR. This system is Fully developed by Fiberwaves team and can replace many hardware and software inside a headend environment as: Playout, Logo insertor, Transcoding, Transrating, Monitoring, Mosaiic, Multiplexing, xVOD, ..etc
2016 – FIBERWAVES was approved officially as VAR for ARRIS Corporation. FIBERWAVES launched the "Live Video Corrector" LVC. This machine is able to edit simultaneously 4 live full HD video streaming. It can edit, modify or remove any kind of watermark and fingerprint. In addition, it works as an image corrector, with text scroller and logo inserter.